If you want to do business in hotels, your choice is not bad. However, your hotel must meet certain specific criteria. This is the case for the rooms, which must provide maximum comfort. Here we provide you with the criteria that a hotel room should meet.
The bed and dressing room in a grand hotel room
A five-star hotel room is not just for sleeping. It should be a complete space where life is good. First of all, the bed must be XXL and ensure maximum comfort. This is the first criterion for a grand hotel room. You have to be careful which bed to take and your mattress should be very comfortable with lots of cushions to enhance the decor.
Also, your bed should reveal a great sense of aesthetics. You can opt for a large fabric or leather headboard with a quilted finish that can enhance the luxurious character of the room. Your bed should also have a beautiful ornament to enhance it. Therefore, opt for a high-end set by combining textiles in a coherent way.
Another element to take into account is the dressing room. Since this is a place where you may spend a lot of time, it should be large enough to store all your belongings. This helps to keep the room tidy by avoiding stuff everywhere. Don't hesitate to put a large mirror in it, as you need to see if the outfit you have chosen suits you. It will allow you to change if your outfit is not suitable.
Other things to consider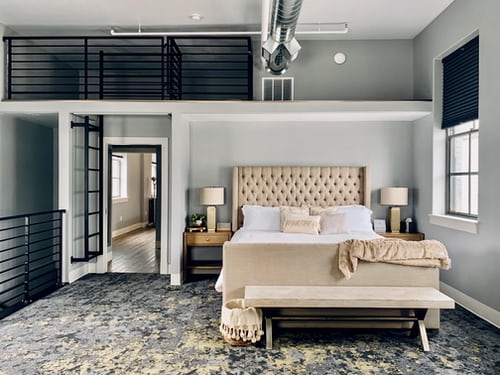 Even though screens can disturb sleep, you should put a television in the hotel room. You can put it on the wall or on a piece of furniture at a good height. It is a feature that helps guests not to feel too lonely. In addition, consider installing a work area in the room. Set up a small desk that will allow guests to work in the hotel room. You can also add a small reading area with just an armchair and a suitable table.
The bathroom in your hotel room is essential and should be relaxing. You can decorate it with trendy tricks, because a good decoration will allow the guests to have a very good stay. Finally, a hotel room should meet the above criteria. This will help you to attract more guests.